We are for shelters
without euthanasia
as an option!
Unfortunately, currently we are on a by appointment only system. We are unable to take any new animals at this time. We thank you for your understanding.
The Kroger Community Rewards program- such a big success for the animals... so easy and free for you!
Even if you are currently a participant in the Kroger Community Rewards Program, it's time to re-enroll your annual support. Not yet a participant? Now is a great time to sign up! If you shop at Kroger - even if only occasionally - you can help raise funds for A Little Patch of Heaven Animal Rescue by registering for Kroger's Community Rewards program and using your Kroger Plus card when you shop there. There is no cost to take part - every time registered participants shop for groceries and swipe their card, our organization automatically starts earning a rebate. To register your Kroger Plus card Online, go to
this site
. Sign in, or register for a new Online account. Select "Enroll" or "Re-Enroll" and indicate "A Little Patch of Heaven Animal Rescue" or our group number - "NN327". (If you don't already have an Online account with Kroger, you will be asked to fill out general information to establish an account first, and then you be able to enroll your Kroger Plus card with the community rewards program, indicating A Little Patch of Heaven Animal Rescue as your group - NN327). Once registered, you should see your rewards support of A Little Patch of Heaven Animal Rescue noted at the bottom of your receipts (this will also confirm that your registration was successful). Thanks for taking part in this easy way to help support our animal welfare activities. And please pass this opportunity along to whoever else may be interested - everyone is welcome to participate!
About Us and our Mission
our Foundation:
We are a
501(c)3
non profit rescue. We were organized in 2008, and received our non profit in 2009. We started out rescuing animals as a way to help our community, and have now blossomed in to what we are today.
Our Mission:

The mission of A Little Patch of Heaven Animal Rescue, a charitable, Federal non-profit organization, is to rescue and supply any K9 and feline, nationwide, regardless of age or medical condition, with love, shelter, food, human companionship, medical care...
Sign Up to Volunteer:
We are always looking for volunteers. Come join us in our fight to save animals.
Join today!
Animals For Adoption
Rescue News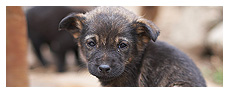 Thursday, Jan 19, 2012
Addressing Dog Behavior
Behavioral problems often cause an owner to feel they must give up their pet. Problems can range from submissive urination to dangerous aggression...
Thursday, Mar 14, 2012
Want to see what the Ohio Pit bull laws are?